Manfredo Massironi Brass Wall Unit for Nikol International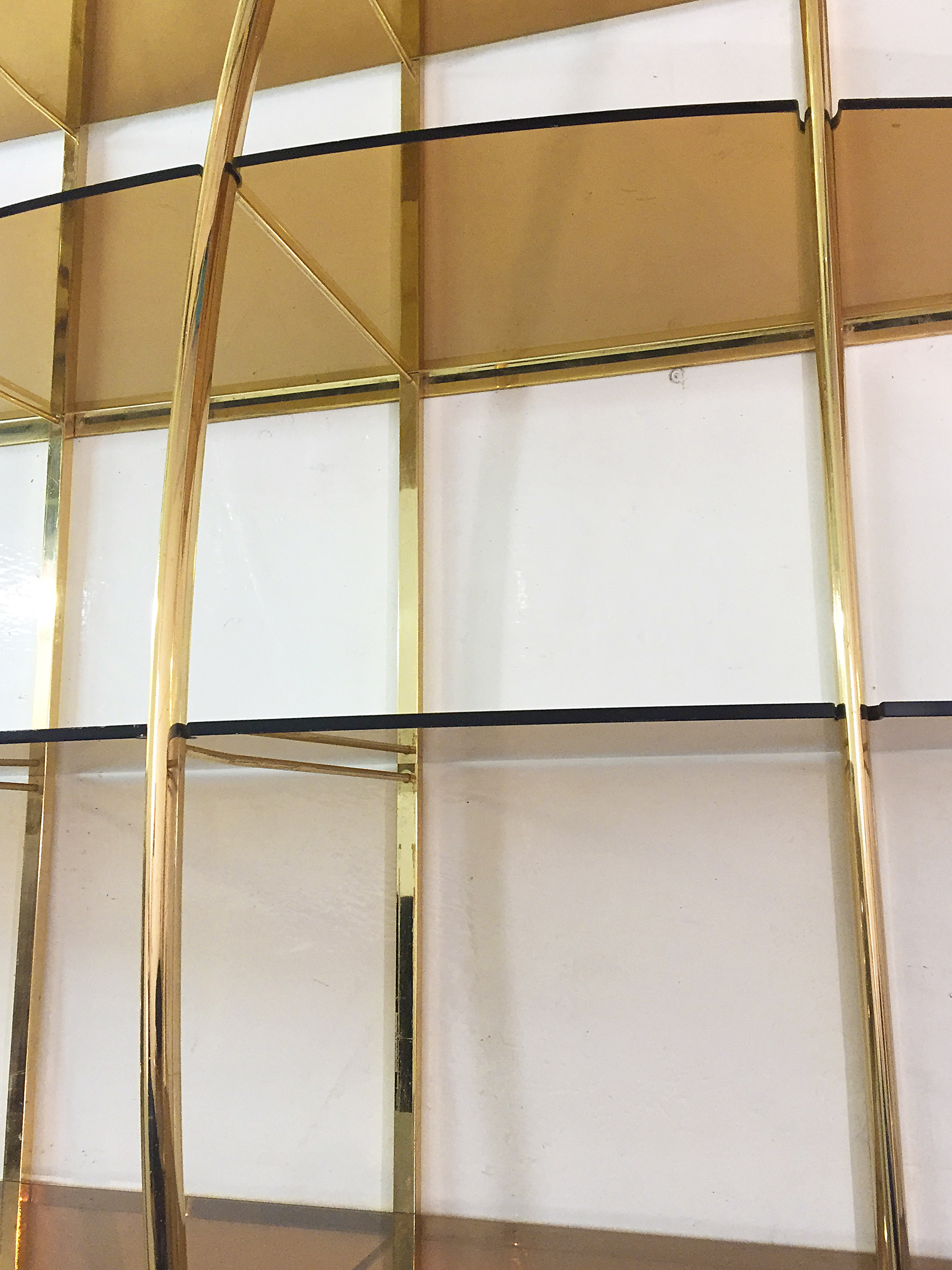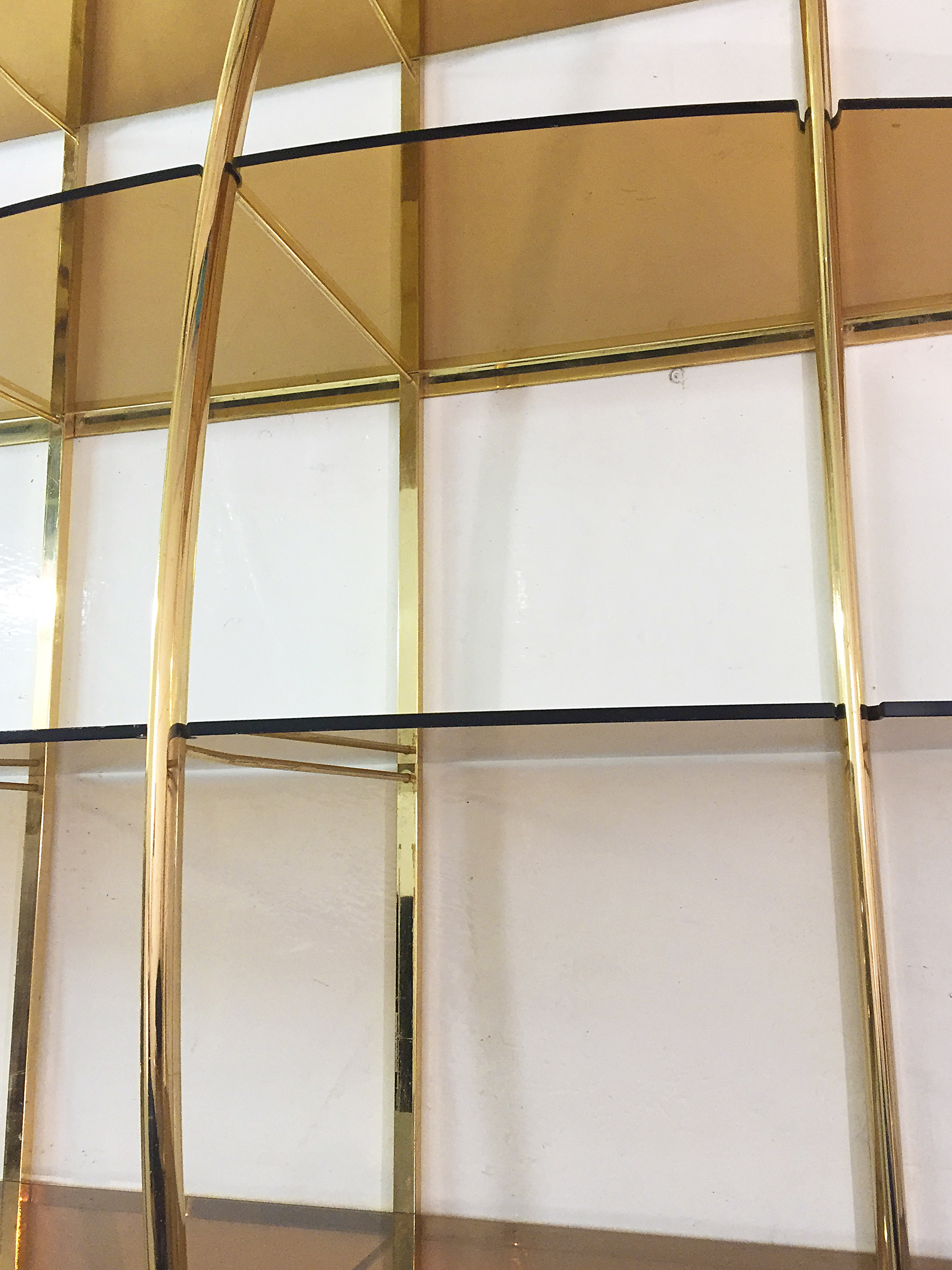 Manfredo Massironi Brass Wall Unit for Nikol International
An extremely rare Manferdo Massironi brass semi-spherical shelving unit with interlocking smoked glass shelves. This piece by Massironi is usually and most commonly seen in wood or chrome, this is the first time we see it anywhere in brass! The third glass shelf from the bottom has a broken piece. Due to the colour shade of the glass we were unable to find a match and replace it. It will be replaced at our own cost to the instructions of the buyer prior delivery. We have also noticed that some buyers replace the smoked glasses with new clear ones, if that is the case please do let us know.
CREATOR: Manferdo Massironi for Nikol International
PLACE OF ORIGIN: Italy
DATE OF MANUFACTURE: c. 1970's
PERIOD: 1970-1979
MATERIALS & TECHNIQUES: Brass, Glass
CONDITION: Good original condition.
WEAR: Wear consistent with age and use. Frame in overall great condition with minor scratches and some discoloration. The glass shelves might have the occasional one or two chips except the third one from he bottom which has a broken piece.
HEIGHT: 219cm | 86.6in
WIDTH: 188cm | 74in
DEPTH: 44cm | 17.3in